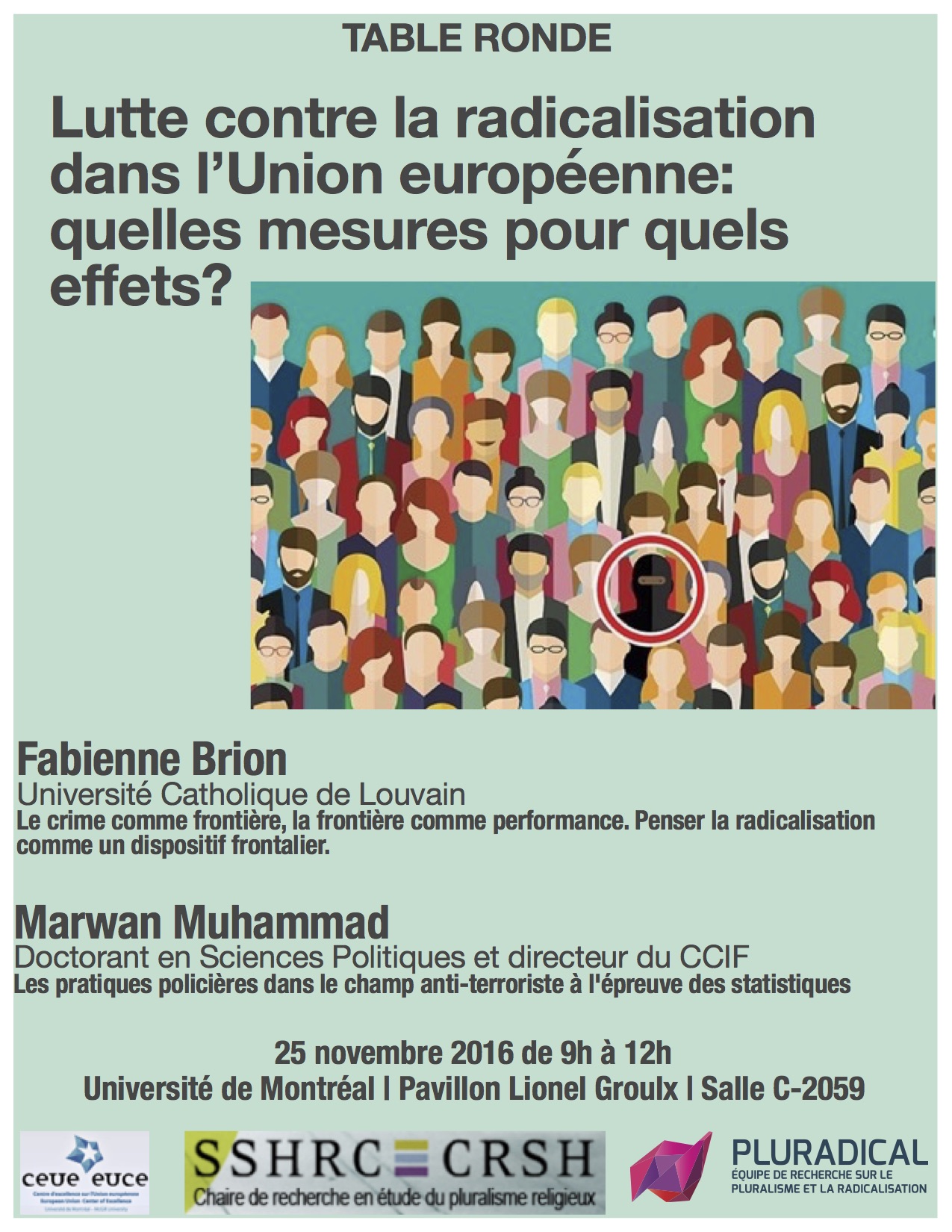 9 novembre 2016, 12h à 13h30
Diletta Guidi (Université de Fribourg), "Sociohistoire de la représentation de l'islam dans les politiques culturelles françaises. Les cas des musées du Louvre et de l'Institut du monde arabe"
Salle C-5117 d

u Pavillon Lionel-Groulx à l'Université de Montréal.
7 décembre 2016, 12h à 13h30
Shintaro Namioka (Université de Montréal), "L'implantation de l'islam civique dans les quartiers en France: l'évolution du réseau Collectif des Associations Musulmanes du Grand Lyon entre 1989 et 2004″
Salle C-5117 d
u Pavillon Lionel-Groulx à l'Université de Montréal.
13 janvier 2016, heure et salle à venir
​Juliette Galonnier (Sciences Po et Northwestern University),​ "Choosing Faith and Facing Race: Parcours de converti-e-s à l'islam en France et aux Etats-Unis"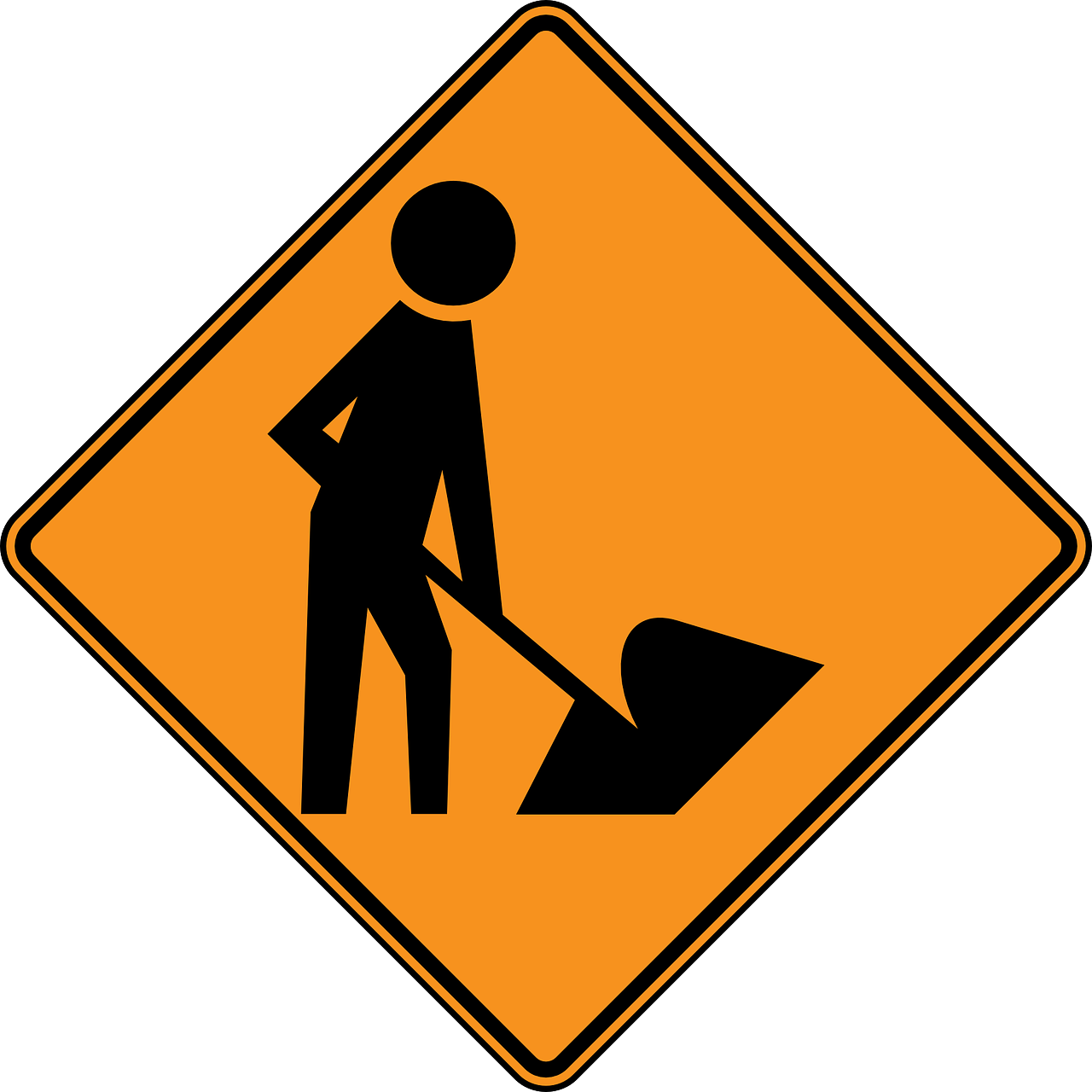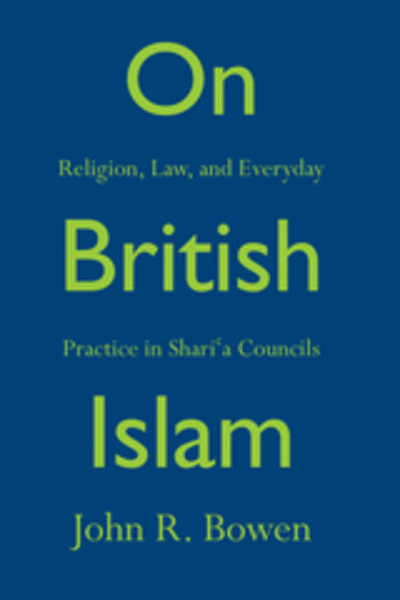 John Bowen est professeur à l'Université de Washington à St-Louis. Anthropologue, comparatiste, il s'est plus particulièrement intéressé aux agencements entre différents systèmes normatifs (religieux, politiques, juridiques) dans les contextes musulmans (Indonésie) ou chez les musulmans en situation de minorité (Angleterre, France). Son dernier livre est consacré à une ethnographie des institutions juridiques islamiques en Grande-Bretagne.
Tous les détails sont disponibles sur cette 
page
, 
y compris pour l'inscription
.
Deux activités sont organisées dans ce cadre :
- un cours de maître qui aura lieu le vendredi 4 novembre de 10h à 11h30 au Café Caravane. PLUS QUE DEUX PLACES !
Les cours de maître sont ouverts à un nombre limité d'étudiants inscrits à la maitrise ou au doctorat. Pour y participer, merci d'envoyer un document de deux pages maximum sur votre recherche (un résumé, une problématique, un plan sommaire) avant le mercredi 2 novembre à 
cerium@umontreal.ca
. Ils sont l'occasion de discuter informellement de vos sujets de recherche.
- un séminaire intitulé On British Islam: Religion, Law, and Everyday Practice in Shari'a Councils qui aura lieu le vendredi 4 novembre, de 14h à 16h, à la salle C-2059 du Carrefour des arts et des sciences (3150, rue Jean-Brillant, UdeM).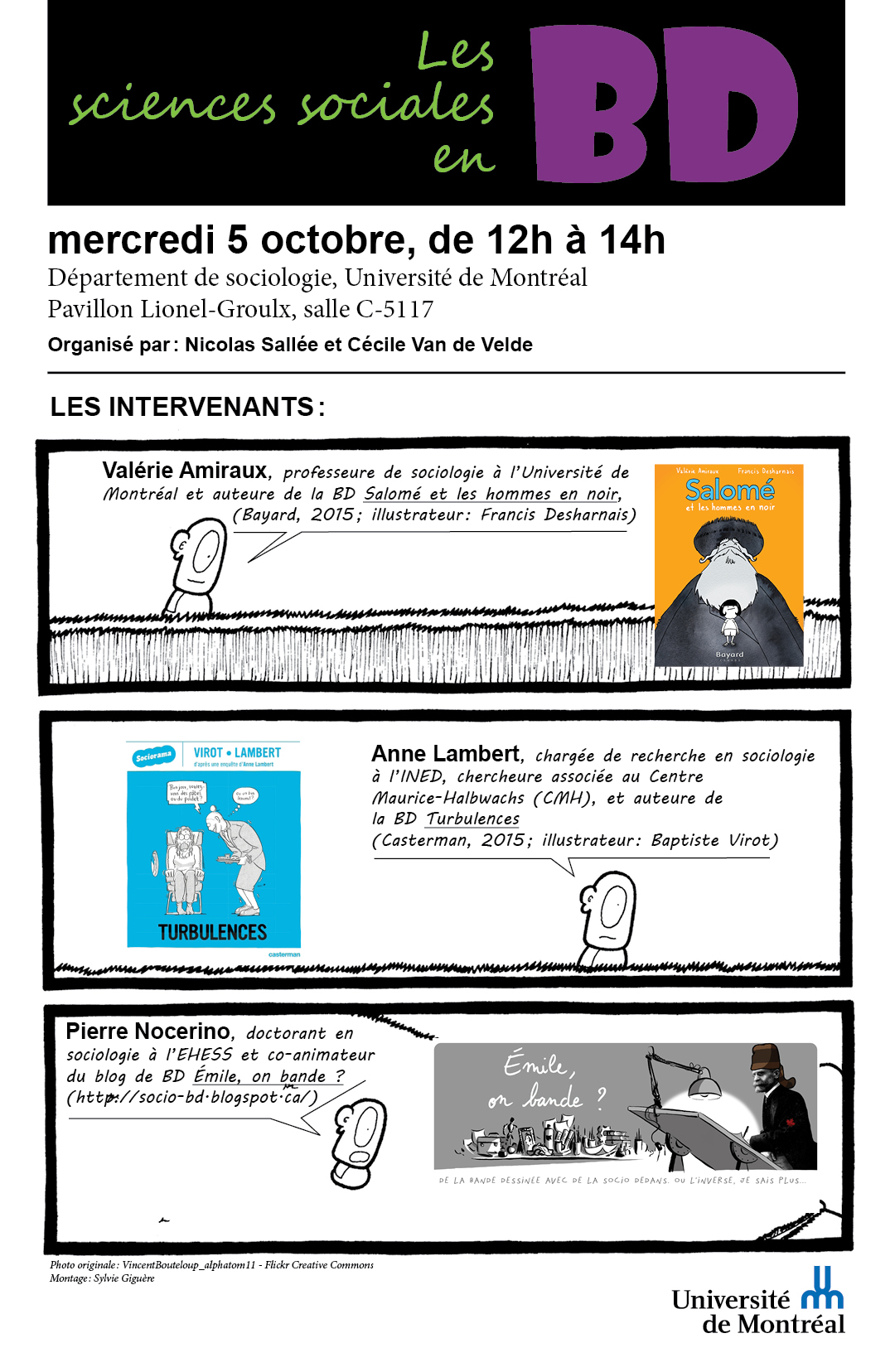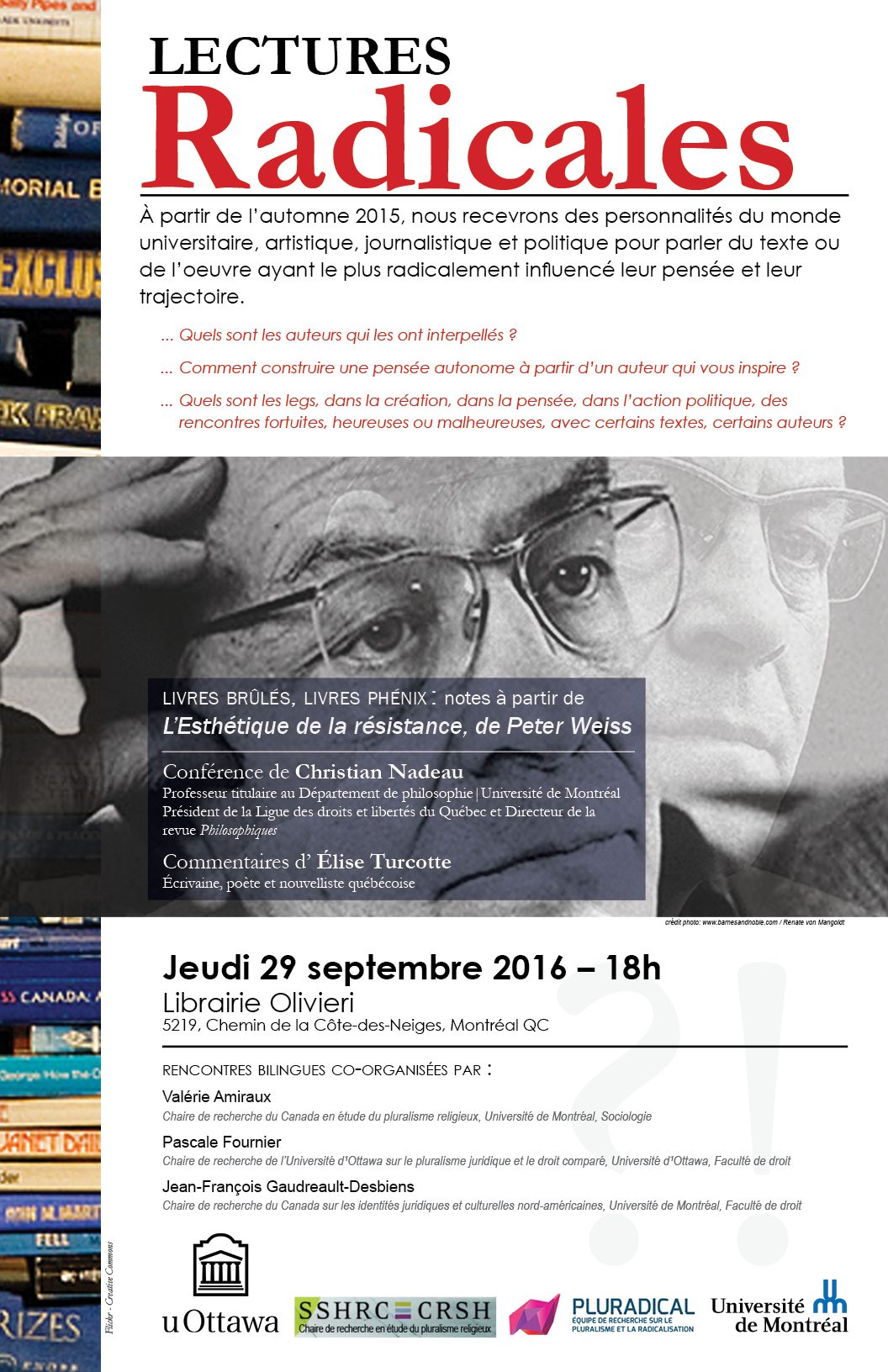 Archives des actualités